---
Miracles, Milestones, and Memories




by Fred Voss
This memoir begins with the history of nine generations of the Voss family. For nearly 200 years, like most Jews in Germany, they lived in peace. Then, in 1933, the Nazi government came to power and denied Jews the right to live in Germany. Two brothers, Emil ("Ed") and Fred Voss, escaped Germany with their parents and one grandmother, but not before suffering as victims of the persecution against Jews. In this book, Fred Voss includes his brother's memories and his own, tracing the story of how they found their freedom again in the United States of America.

Originally published 2004; 6th edition, 2016, updated to celebrate the 70th wedding anniversary of Fred and Ilse Voss.
ISBN 9-781463-551964
240 pages, including memorial pages and family trees
$15.95 plus shipping
Order from https://www.createspace.com/3623837
A portion of the royalties are donated to organizations dedicated to preserving the memory of the Holocaust through living actions.

About the author
Fred Voss was born in 1920 in Aachen, Germany. After being forced out of Germany by the Nazis in 1939, he landed in the United States. He worked in the textile and travel industries for more than 60 years. He and his wife Ilse have two children and five grandchildren. In 2012, Fred Voss received a high school diploma from the Lansing, NY, high school where he had long given speeches about the Holocaust (for more information, click here). In 2016, Fred and Ilse celebrated their 70th wedding anniversary.

Praise for Miracles, Milestones, and Memories
"A powerful, haunting book revealing how the Voss and Machauf families were betrayed by friends, neighbors, teachers and governments. Shining through the horrors of the Holocaust is a wonderful love story of two people who endured great suffering and loss but emerged determined to create a new life." Carolyn J. McPherson, Authorized Minister, United Church of Christ, Ithaca, New York
"For students of the Holocaust, both young and old, the unifying theme throughout Miracles, Milestones, and Memories is one of love -- love of family and friends who were lost and found during this horrific period in history. While learning about the terrible outcomes of intolerance, readers will also witness a life-long love story ... of Ilse and Fred. The book tells a beautiful story of hope, survival, and prevailing love that will not be forgotten." Kim A.K. Hassinger, Language Arts teacher, Selinsgrove Middle School, Pennsylvania
"An affecting and powerful memoir of the Voss and Machauf families, whose stories draw the reader into prewar Jewish life in Germany and Vienna. Fred Voss's voice shines through as though we are sitting in an armchair alongside him, leafing through family photos as he describes the shock and horror of life under the Nazis.... A bittersweet and important achievement." Rabbi Joan Pitzele Sacks, Philadelphia, Pennsylvania
"Through personal chronology, Fred Voss reveals the powerful and destructive forces of fascism and hate as he recounts his poignant memories. Embedded in details about historical reality, the family stories offer truth and insight about the impact of Nazi rule by the people who experienced it firsthand. Each page provides the reader with an intimate connection with the time period and how a family sustained itself through courage and a deep commitment to tolerance and a better world." Cindy Kramer, Social Studies teacher, Ithaca City School District, New York
A few other Judaica books, written by friends of Seavoss Associates Publishing: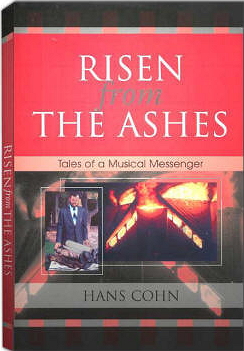 Risen from the Ashes: Tales of a Musical Messenger, by Cantor Hans Cohn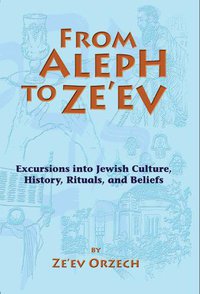 From Aleph to Ze'ev: Excursions into Jewish Culture, History, Rituals, and Beliefs, by Ze'ev Orzech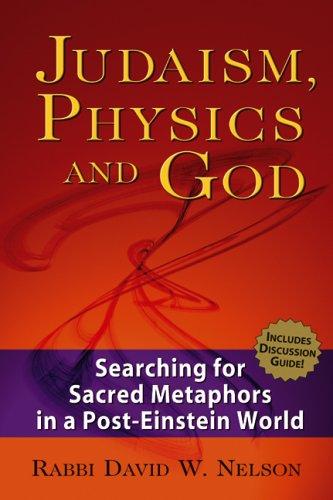 Judaism, Physics and God: Searching for Sacred Metaphors in a Post-Einstein World, by Rabbi David Nelson

For more information, contact
Seavoss Associates Publishing
101 Oxford Place
Ithaca, NY 14850
publishing@seavoss.com

Last update: 15 Jan 2017